Deep Tissue Massage, Therapeutic Massage and Foot Massage
in Carlisle, Cumbria
Hello & welcome ,
Here is 2014 update , its hard to be believe I'm going into my forth year of business after taking over from Leanne since her decision to emigrate to NZ.
To all new clients I hope you can find time to arrange an appointment, don't be discouraged if I don't answer your call I'm busy with treatments & will get back to you . Please leave a voice mail with contact details.
If you have a disability please contact me regarding possible home visits.
I think its important to continue with professional development so I can offer you the best advice and to keep up with the constant changing world we live in so having enrolled onto a Remedial and Sports Massage Course through Western school at Caledonian University In Glasgow which I have now successfully completed 2013.
I will be starting advanced Remedial studies next year
If this is your first visit can you call rather than e mail, then we can discuss your individual treatment.
A few clients have been enquiring which late nights are available, at the moment I tend to have Mondays off
late nights are Wednesday and Thursday to 7pm please book early as demand is high.
Bookings also available Saturday Mornings 9.30am – 1.30pm.
I will be regularly updating Website but if you have any queries please give me a call
Warm Regards
Julie.
There are many benefits from Complementary Therapies namely:
Massage may help to ease lower back ache

Helps relaxation

Aids sleep

Relieves tension

Relieves anxiety and stress

Promotes a sense of general well-being

Improves mood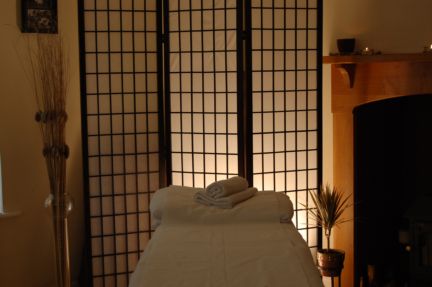 I am based at CA1 3TQ 263 Warwick Road in Carlisle which is within easy access to the town centre and the M6 as well as Annan; Gretna; Brampton; Penrith and Warwick Bridge. There is plenty of disc parking spaces in Warwick Road and many of the smaller side streets which allow up to 2 hours free parking.
In addition to the popular therapies, of
Deep Tissue Massage, Foot Massage
and
Therapeutic Massage
in the Carlisle area, I have also experience treating people with fibromyalgia .
Opening hours:
Tuesday to Wednesday: 10.00am to 5pm
Thursday late night: 11am to 8pm
Fridays: 10.30 to 6.30pm
Saturday: Mornings only