Deep Tissue Massage, Therapeutic Massage and Foot Massage
in Carlisle, Cumbria
Hello & welcome ,
here is my website update for 2015 , its hard to be believe I'm going into my forth year of business after taking over from Leanne since her decision to emigrate to NZ.
To all new clients I hope you can find time to arrange an appointment, don't be discouraged if I don't answer your call I'm busy with treatments & will get back to you . Please leave a voice mail or text with contact details.
If you have a disability please contact me regarding possible home visits.
I think its important to continue with professional development so I can offer you the best advice and to keep up with the constant changing world we live in, I will be attending advanced remedial workshops this year also have had quite a substantial amount of enquiries regarding reflexology so will be looking into attending a local course later in 2015.
Late nights available are Wednesday and Thursday to 7pm please book early as the later appointments regularly get booked up in
advance.
Bookings also available Saturday Mornings 9am – 1pm.
I will be regularly updating Website but if you have any queries please give me a call
Kind Regards
Julie.
There are many benefits from Complementary Therapies namely:
Massage may help to ease lower back ache

Helps relaxation

Aids sleep

Relieves tension

Relieves anxiety and stress

Promotes a sense of general well-being

Improves mood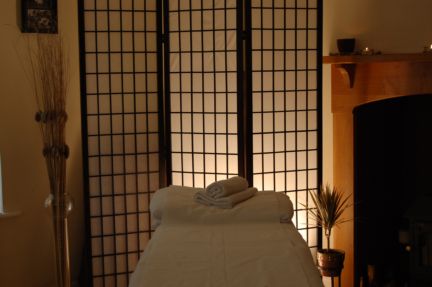 I am based at CA1 3TQ 263 Warwick Road in Carlisle which is within easy access to the town centre and the M6 as well as Annan; Gretna; Brampton; Penrith and Warwick Bridge. There is plenty of disc parking spaces in Warwick Road and many of the smaller side streets which allow up to 2 hours free parking.
In addition to the popular therapies, of
Deep Tissue Massage, Foot Massage
and
Therapeutic Massage
in the Carlisle area, I have also experience treating people with fibromyalgia .
Opening hours:
Tuesday to Wednesday: 10.00am to 5pm
Thursday late night: 11am to 7.30pm
Fridays: 10.30 to 6pm
Saturday: Mornings only